First, it is worth looking at the broad range of architectures of control both inside and outside of product design. The use of the term 'architecture' is no coincidence, since it is in the planned systems which people inhabit—buildings and environments—that the idea of shaping behaviour is consistently evident.

Urban planning
On a small scale: the high windows of traditional British school classrooms might be positioned in the optimum location for lighting (on the 'left' to illuminate the work of right-handed pupils—an 'accessibility' debate in itself), but the sills are almost always high enough to prevent pupils' being distracted by events outside. This is a simple architecture of control.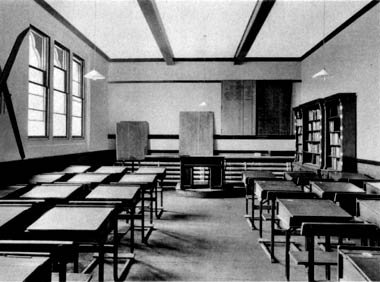 A traditional British school classroom often had high window-sills—to prevent the seated pupils from being distracted by more exciting events outside, or indeed staring out of the window.
Stole this from HERE
I think by doing research like this it'll make every part of our project meaningful, we've got plenty of time so let's take advantage of it, I think even before we finalise our concepts there's a TON of stuff out there for us to learn that we don't know about that will aid us in pushing this project to the next level!
And when it comes to presenting our project, mentioning all these little details will be proof that we done our research and didn't just fart ideas out of our heads...
I know all our farts are great but hey! :)